Valor Technical Cleaning serves all counties in Wyoming
Crime Scene Cleanup in Wyoming by Valor
You should never have to clean up the aftermath after biohazardous accidents such as unattended deaths, violent crimes, or suicide. You should be able to focus on devoting your time and energy to the healing process. That's why Valor Technical Cleaning employs the most caring, professional technicians to respond to a wide range of accidents and emergencies.
Valor specializes in crime scene cleanup, decomposition, blood spill cleanup, biohazard cleaning, and more, using only the most advanced personal protective equipment, industrial cleaning materials, and OSHA-guided procedures to fully sanitize your area and restore it to its original state.
Let the technicians at Valor help you through these troubling times and alleviate the physical and emotional stress resulting from your trauma. We guarantee rapid response and discreet, compassionate service. When you choose Valor Technical cleaning, you can count on precise and professional cleaning and decontamination.
Valor Technical Cleaning | Cheyenne
6725 Faith Dr,
Cheyenne, WY 82009
Valor Technical Cleaning |Mills
625 Johnson Ave,
Mills, WY 82644
Valor Technical Cleaning | Gillette
612 N US Highway 14-16,
Gillette, WY 82716
Valor Is Here to Help, No Matter the Situation
Founded in Colorado, Valor is proud to help our neighbors in Wyoming and serve your communities with integrity, respect, and an unmatched level of devotion. We work with Wyoming homeowners, property owners, and landlords to clean and decontaminate spaces affected by violent crimes, unattended death, or other biohazard remediation.
Valor ensures your technicians are all GBAC-certified and OSHA-trained and issue immediate assistance in your time of need. We are also proudly veteran-owned and operated and we work with home insurance carriers to provide you with the most responsive, empathetic technical cleaning services in the area. We are here to respond to your technical cleaning needs 24/7 and are committed to making your home or office safe once more.
What Technical Cleaning Services Does Valor Offer?
As the top crime scene cleanup company in Wyoming, we can respond to any number of accidents and emergencies that require immediate technical cleaning responses. Our OSHA-compliant and GBAC-certified professional cleaners have the training and experience to complete virtually any technical cleaning task.
Unattended Death Clean Up
If you find yourself in the wake of an unattended death, you shouldn't have to worry about the cleanup. In the wake of an unattended death, the body can quickly decompose and pose health risks. Valor Technical Cleaning ensures you and your loved ones' safety throughout the cleaning process.
Crime Scene Cleanup
After a violent crime in your home or office, biohazardous materials can pose potential risks for you, your loved ones, or your colleagues. Our team of GBAC-certified technicians can restore your environment to its original and safe condition.
Decomposition
Decomposition can occur in your home or office from a variety of sources. Whether caused by a violent crime, an unattended death, hoarding, or even pets, decomposition can lead to health risks and the release of toxic odors within just a few hours. A prompt and thorough response by a technical cleaning expert is key to decrease the risk of any contaminants within the space.
Suicide
Suicide is one of the most traumatic experiences one can experience. No one should ever have to consider cleaning your home or office following this tragic occurrence. Valor can help you start your healing process and restore your space to its original status.
Hazmat & Biohazards
Biohazardous remediation involves the special removal and cleaning of bodily fluids and other hazardous materials following a crime, accident, death, or other contamination.
Hoarding Cleanup
Hoarding can cause biohazardous materials to accumulate in spaces that pose dangers to everyone living within the immediate vicinity. Additionally, they can cause pest and rodent infestations, which cause health hazards.
Covid/Disease Decontamination
Valor Technical Cleaning services issue a prompt and thorough response from disease sanitation experts. We eliminate the risk of infections or spreading infected materials in your living space.
Blood Cleanup
In the event of an accident involving blood or other biohazardous waste or materials, you'll want a team of experts to ensure a safe and effective cleanup process.
Contact Our Wyoming Crime Scene Cleanup Team
Call 24/7/365 for immediate assistance & a FREE QUOTE.
How Does Technical Cleaning Work?
Call Our Wyoming Team Anytime
We're available 24/7/365. Call us at (303)
578
–
4998
to have a discreet rapid response to your technical cleaning needs.
Schedule Professional Cleaning
Let our customer service specialists schedule a prompt and convenient response. In most cases, we can schedule immediately.
Arrival of Expert Cleaners
Our GBAC-certified team arrives on time and starts the job immediately. We operate from unmarked vehicles to maintain your privacy and dispose of all biohazardous materials per government regulations.
Professional, Discreet Cleaning
We decontaminate the area with safe, discreet methods. Our specialized tools and equipment ensure that we return your space to its original condition.
Payment & Insurance Claims
We are transparent about the payment process and you don't have to worry about payment until the job is completed. In most cases, insurance will cover the costs of our services.
Industries We Serve in Wyoming
At Valor Technical Cleaning, we believe everyone should have access to a trusted technical cleaning service. That's why we serve Wyoming homeowners, property managers, community leaders, and commercial or industrial property owners. We serve properties of all sizes, and there is no job too complex for our certified technicians. We ensure your environment gets restored to its original condition and your safety is our top priority.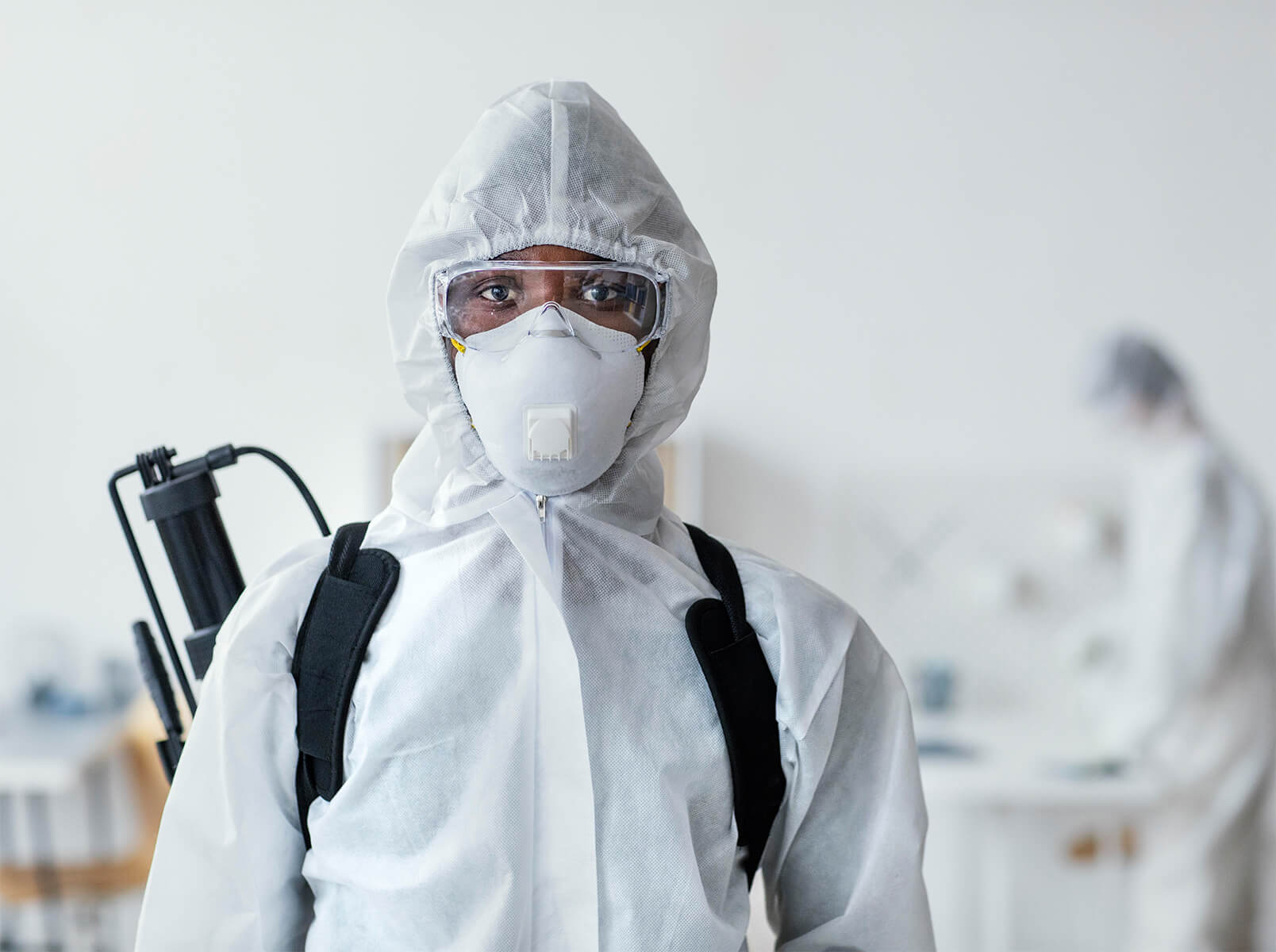 Why Valor?
Our commitment to service, compassion for our clients, and technical expertise set us apart in the technical cleaning industry. With 24/7 rapid response, highly-trained professionals, compassionate service, and science-based cleaning solutions, we can respond to any technical cleaning emergency job and restore your property to its original state.
We will be there when you need us, and our experts undergo thorough training and vetting to ensure they offer professional, prompt, compassionate services. Additionally, we utilize the most advanced technology and cleaning solutions available to completely sanitize your home or office and get you started on the healing process.